Product Description
Features:
1. The internal structure is all modularized, which saves workers' wiring time and facilitates assembly, maintenance and replacement
2. The design of the internal interface board is convenient for on-site installation, and the shaft cable and the accompanying cable are connected directly, saving time and effort and avoiding wiring errors
3. Built-in overvoltage protection module, cut off the input power in time when the field neutral line is disconnected, and will not damage other modules of the system due to overvoltage
4. Built-in DC24V switching power supply, directly supply power for peripheral boards such as call ladder board, control panel board, etc. The rated output current can reach 5A
5. Because the transformer no longer provides power for the brake, the capacity is greatly reduced, the volume and weight are greatly reduced, and the light weight of the control cabinet is realized. The volume of the cabinet is reduced by 66% compared with the non-modular control cabinet.
6. Lightweight design of the whole cabinet, no wire troughs, the most simplified number of air breakers, contactors and card rails

Electric Components

·Elevator Cabin includes
Complete Elevator Cabin, Car Frame, Counterweight Frame and Counterweight Block,Guide Shoes, Rope Attachment etc.
·Door System includes
Mitsubishi, Fermator and Selcom Door Operator and Landing Door, BST Door System, Wittur Door System, Door Panel, Door Spare Parts,Safety Light Curtain/Photocell etc.
·Safety Components includes
Safety Gear, Speed Governor, Rope Brake, Oil Buffer and Rubber Buffer etc.
·Traction System includes
Geared Traction Machine/Gearless Traction Machine, Pulley Sheave,Anti-Vibration Pad,Steel Wire Rope etc.
·Shaft Components includes
Machined /Cold Drawn/ Hollow Guide Rail, Fishplate, Fasteners, Anchor Bolt, Rail Rracket etc.
·Electrical Components inclueds
Integrated and Separated Controlling Cabinet,Yaskawa L1000A Inverter, Elevator Display,Elevator COP&LOP&HOP, Elevator Button, Flat Traveling Cable etc.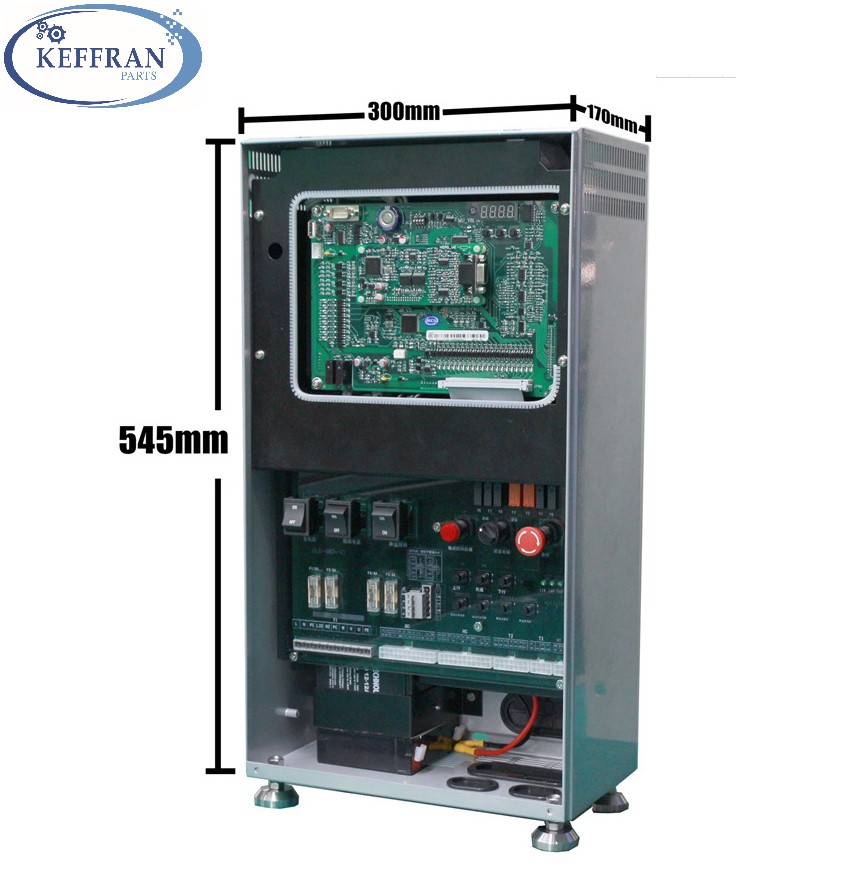 Blue light Villa Controller Cabinete
Speed: 0.4M/S or less
Load: 450KG
Voltage level: single-phase 220V
Power rating: 2.2KW
Rated current: 9A
Built-in ARD module
Built-in braking resistor
WCR optional (built-in cabinet or external installation)
Cabinet size: 545*300*170 (H*L*W)
Optional landing and wall-mounted solutions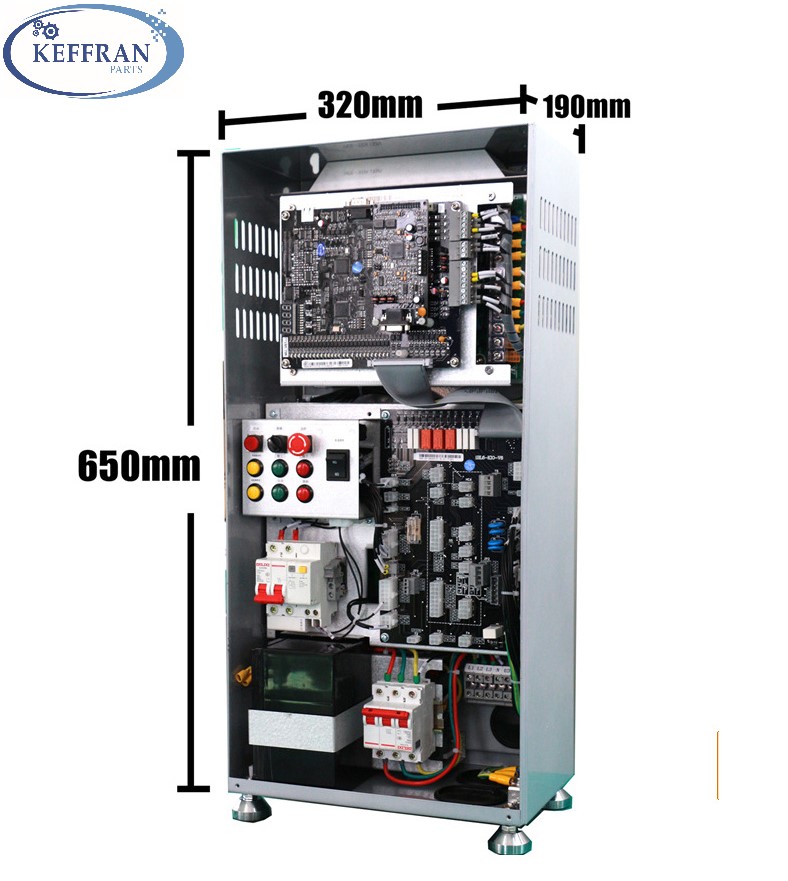 Speed: 0.4M/S or less
Load: 450KG
Voltage level: three-phase 380V
Power rating: 3.7KW
Rated current: 9A
Built-in ARD module or electric opening EPB
Built-in braking resistor or external braking resistor box
WCR optional (built-in cabinet or external installation)
Cabinet size: 650*320*190 (H*L*W)
Optional landing and wall-mounted solutions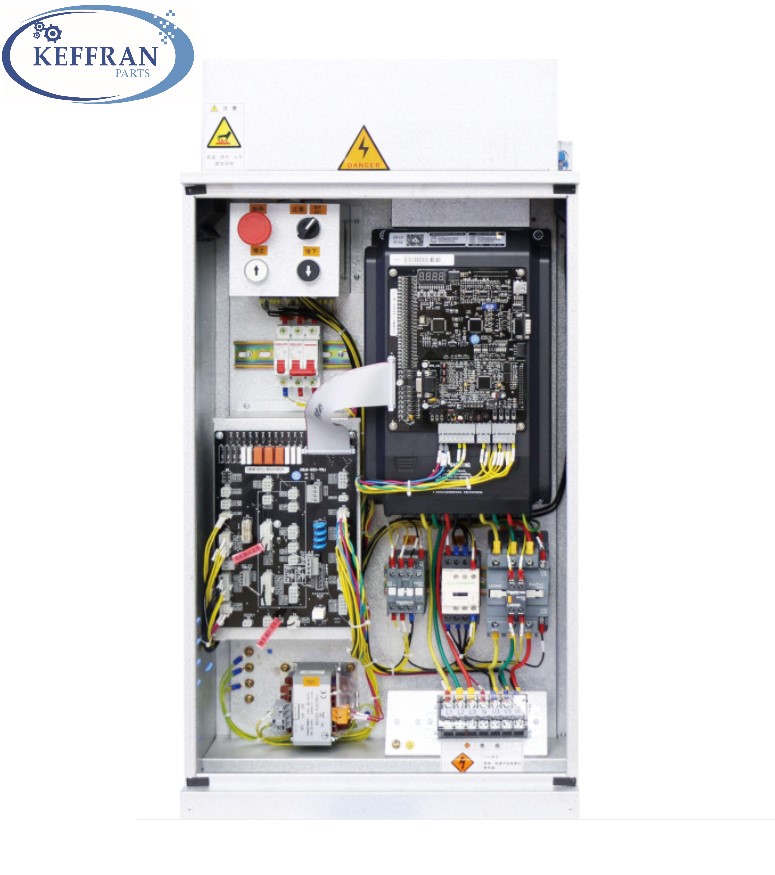 Product model: SJT-WVF5-I-B40XX
Power rating:
5.5~15kw (400V level) V8 type cabinet 18.5~22kw (400V level) B2 type cabinet
Cabinet size:
V8 type: 900mm*450mm*235mm
Type B2: 1030mm*510mm*250mm
Installation method:
Support landing and wall hanging (cabinet body comes with wall-mounted holes)