Fireproof Fluorocarbon Aluminum Composite Panel
Aluminum plastic plate is composed of two materials (metal and nonmetal) with different properties. It retains the raw materials (metal aluminum, non-metallic polymer) In addition, it overcomes the shortage of raw materials and obtains many excellent material properties, such as luxury, colorful decoration, weather resistance, corrosion resistance, impact resistance, fire prevention, moisture resistance, sound insulation, heat insulation, seismic resistance, easy processing and installation. Therefore, it has been widely used in all kinds of architectural decoration, such as ciling, column, counter, furniture, telephone booth, Elevator, storefront, billboard, workshop wall material, etc. it has become the representative of metal curtain wall of three curtain walls (natural stone, glass curtain wall, metal curtain wall). Aluminum plastic plate is also used in the manufacture of bus and train car, sound insulation material and box of aircraft and ship.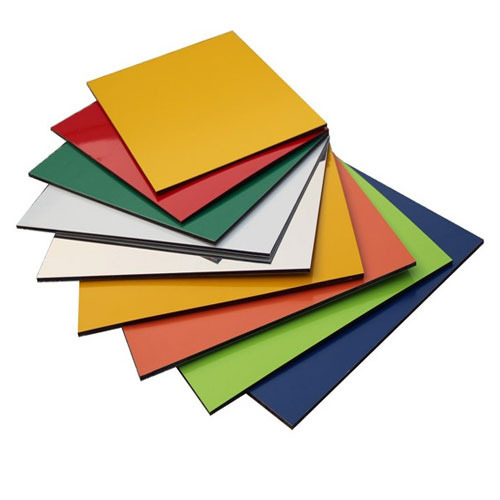 Product Characteristics:
1.Low smoke, non-halogen
2.Good Bear-weather performance、high intensity、easy to maintain
3.Convenient Construction, Short time limit for a project
4.Good machining nature, Good Heat and sound insulation, Perfect fireproof performance
5.Good Plasticity, Bear-strike, can lighten the construction's burthen, super quakeproof performance
6.Highly leveled up, light and hard.
7.Many colors can be chose.
8.Processing machines are simple, can be machining at scene.